Pigeon defense online shop - Pigeon defense Made in Germany
For more than 20 years, E-stahl has been active in the development, sale and manufacture of pigeon control products on the European market. Quality is the top priority at E-stahl
So in 2007 we decided to have our company certified according to ISO 9001 by TÜV Rheinland.
Our many years of experience in protecting against pigeons is reflected in our sophisticated range of spikes and spot-welded meshes for pigeon deterrents. Our products are usually easy to assemble and provide optimal protection against pigeon infestation.

Any questions? We are at your disposal by telephone on +49 6543 81833-0, by contact form or by e-mail at info@e-stahl.com.
Convince yourself of the quality of:
Pigeon deterrent spikes, bird netting and spot welded mesh, pigeon deterrent with cable systems, pigeon deterrent electrical systems, pigeon deterrent accessories, stamped mesh, and wire mesh


Behavior of pigeons towards plastic ravens. The result is clear...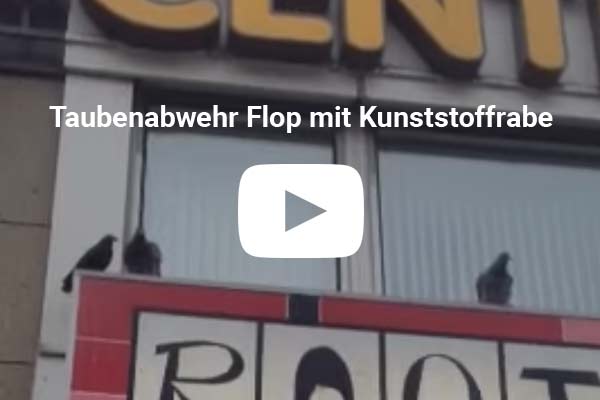 Detailed assembly instructions can be found at:
Installation instructions for pigeon spikes, installation instructions for pigeon nets, installation instructions for cable systems and installation instructions for electrical systems.

Tender texts for architects can be found here: Tender texts for pigeon protection

Larger quantities or resellers
Please send us your request to: info@e-stahl.com

Also visit our steel market forum. After an update, we revived it in 2019. In our forum you will find questions and answers about pigeons and bird protection nets.
We would be happy about a lively participation.


We thank you for your kind support: e-stahl, edelstahl-gelaender , aluminium-profile, rohrverbinder, berliner-messinglampen-shop, vosmatec, flughafen-parken, geometall, der Stahlmarkt Community